Weeknotes: Taking a break in Moss Landing
4th January 2022
Took some time off. Saw some whales and sea otters. Added a new spot to Niche Museums.
Natalie took me to Moss Landing for a few days for my birthday. I now think Moss Landing may be one of California's best kept secrets, for a whole bunch of reasons.
Most importantly, Moss Landing has Elkhorn Slough, California's second largest estuary and home to 7% of the world's population of sea otters. And you can kayak there!
We rented a kayak from Kayak Connection and headed out for three hours on the water.
The rules are to stay eight boat lengths (100 feet) away from the otters, or to stop paddling and wait for them to leave if they pop up near your boat. And they pop up a lot!
We saw at least twenty sea otters. The largest can weigh 90lbs (that's two Cleos) and they were quite happy to ignore us and get on with otter stuff: floating on their backs, diving into the water and playing with each other.
We also saw harbor seals, egrets, herons, avocets and both brown and white pelicans.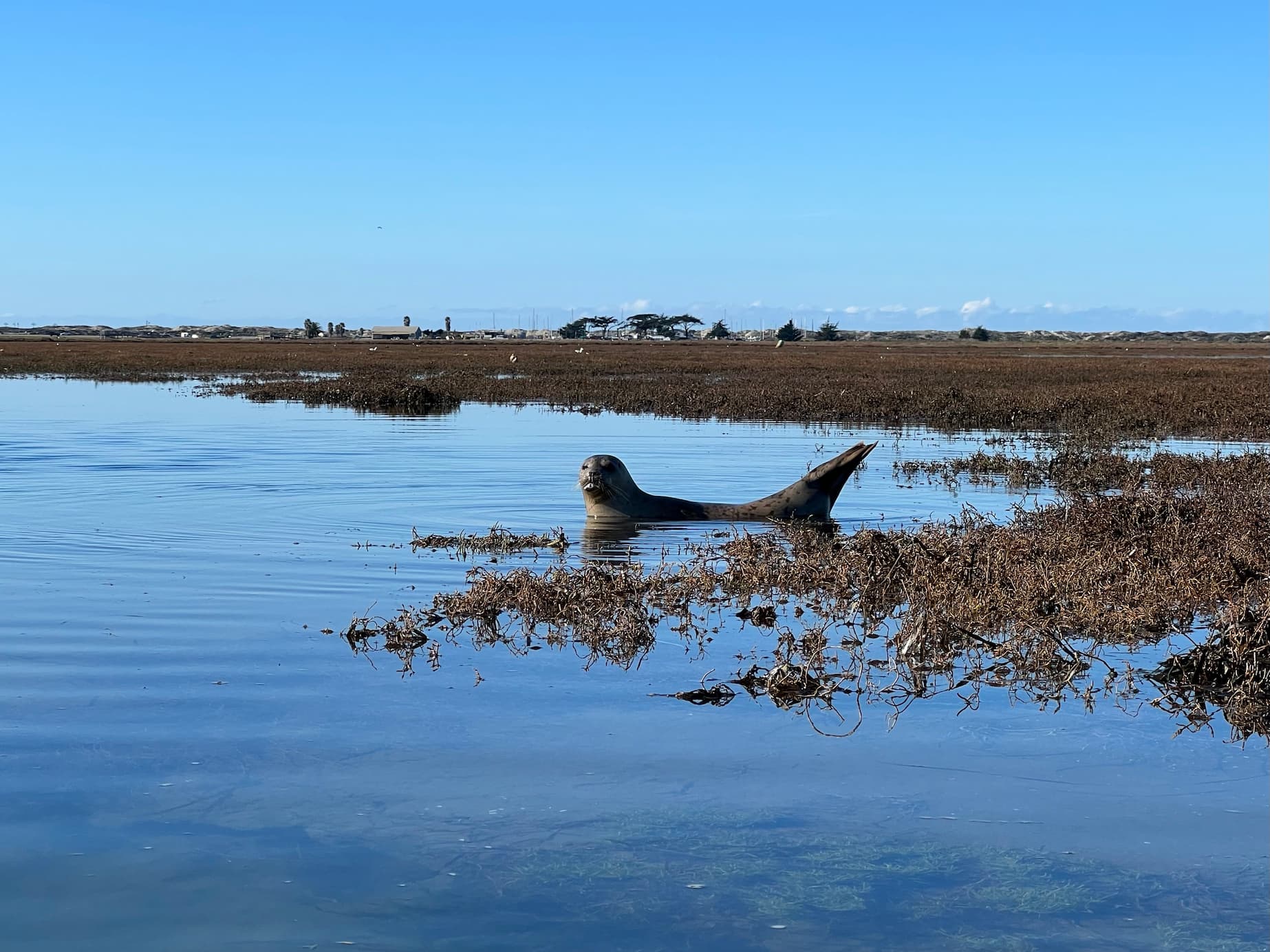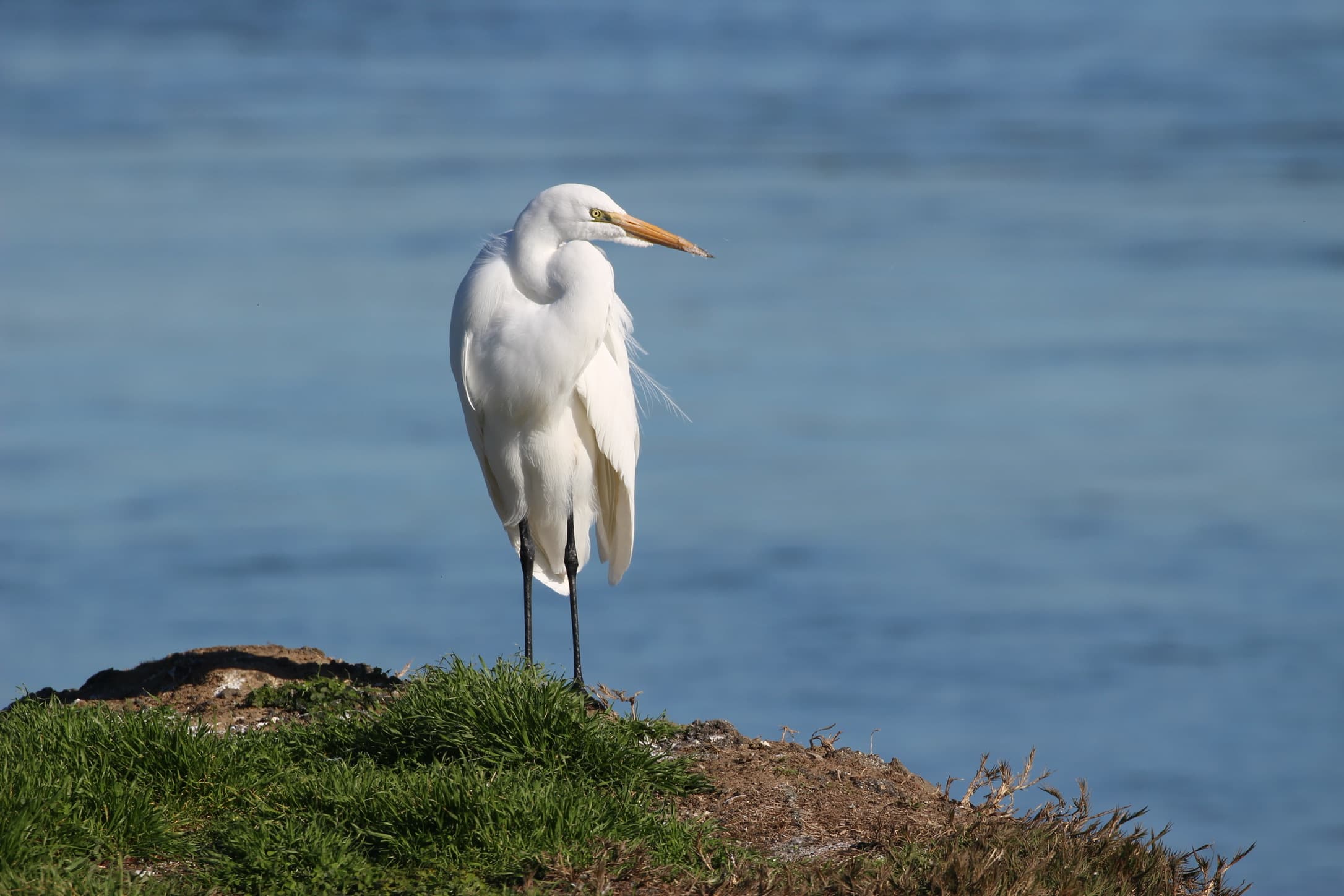 Moss Landing also sits at the edge of Monterey Bay, which contains the Monterey Submarine Canyon, one of the largest such canyons in the world. Which means cold water and warm water mixing in interesting ways. Which means lots of nutritious tiny sea creatures. Which means whales!
We went whale watching with Blue Ocean Whale Watching, who came recommended by several naturalist friends. They were brilliant—they had an obvious passion for the ocean, shared great information and answered all of our increasingly eccentric questions. Did you know a Blue Whale can use a thousand calories of energy just opening its mouth?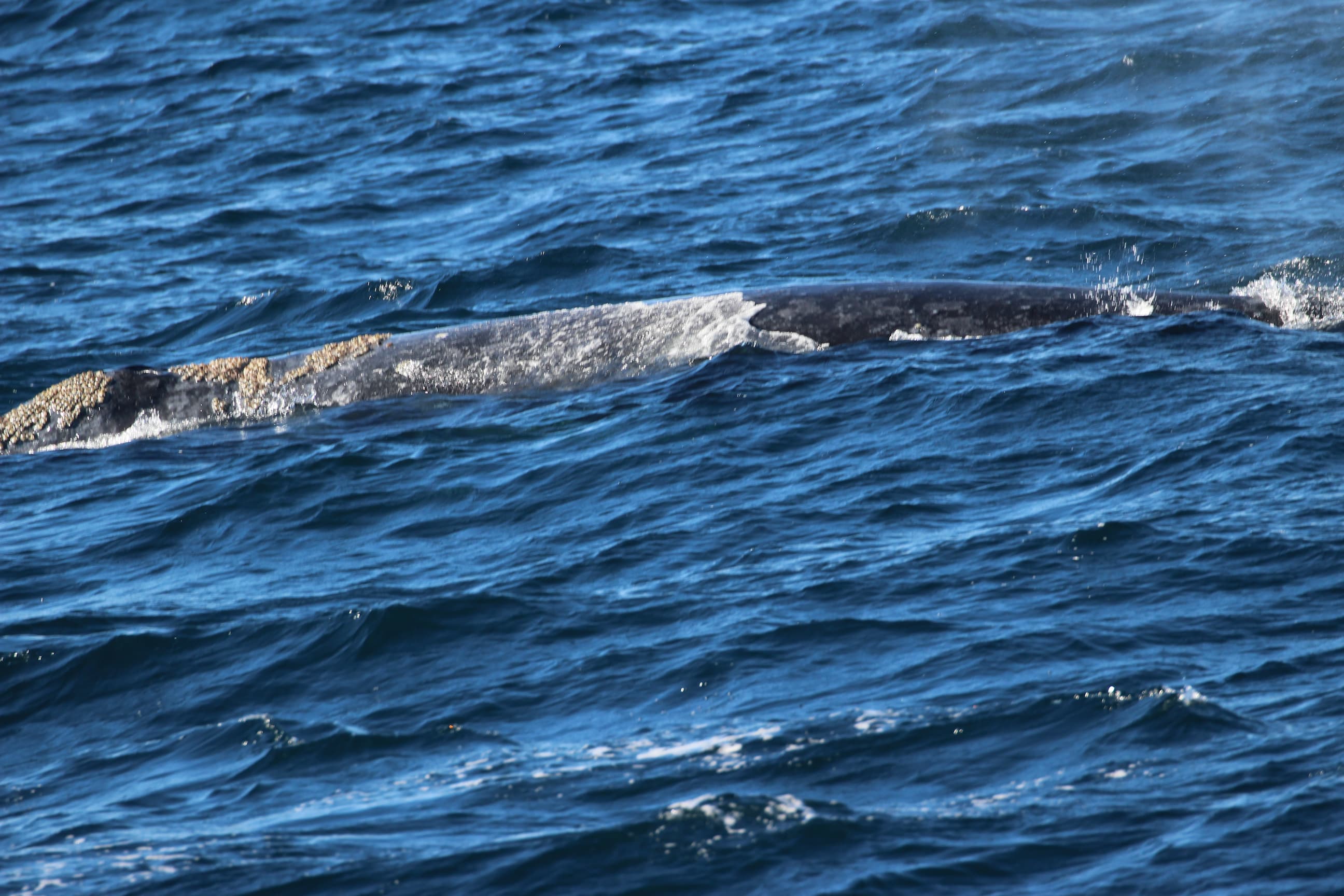 We saw gray whales—expected at this time of year due to their migration from the arctic down south to their breeding lagoons in Baja, and humpback whales—not a usual occurrence at this time of year but evidently the younger whales don't necessarily stick to the official calendar.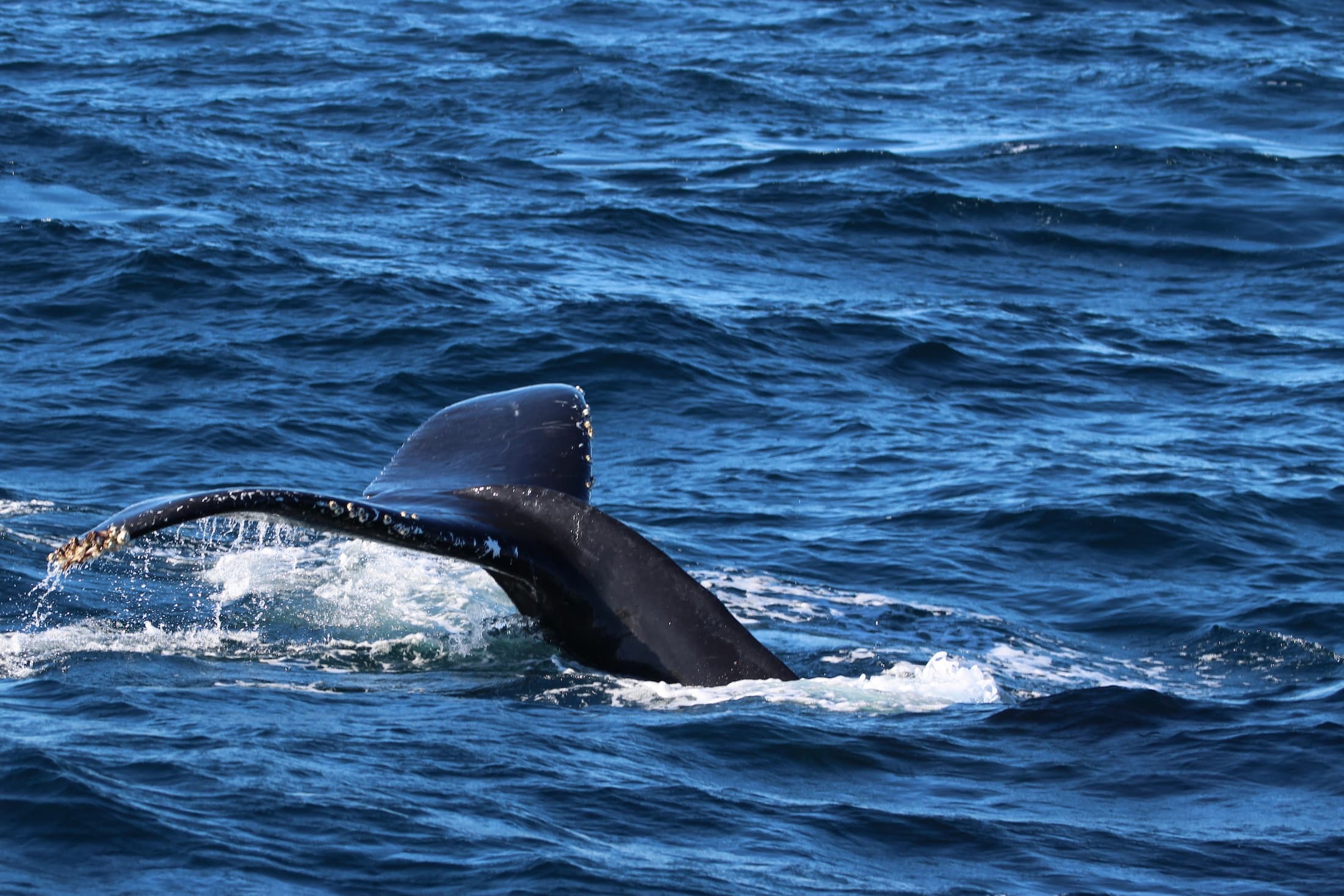 Moss Landing also has a large number of noisy sea lions. This one was asleep on the dock when our ship returned.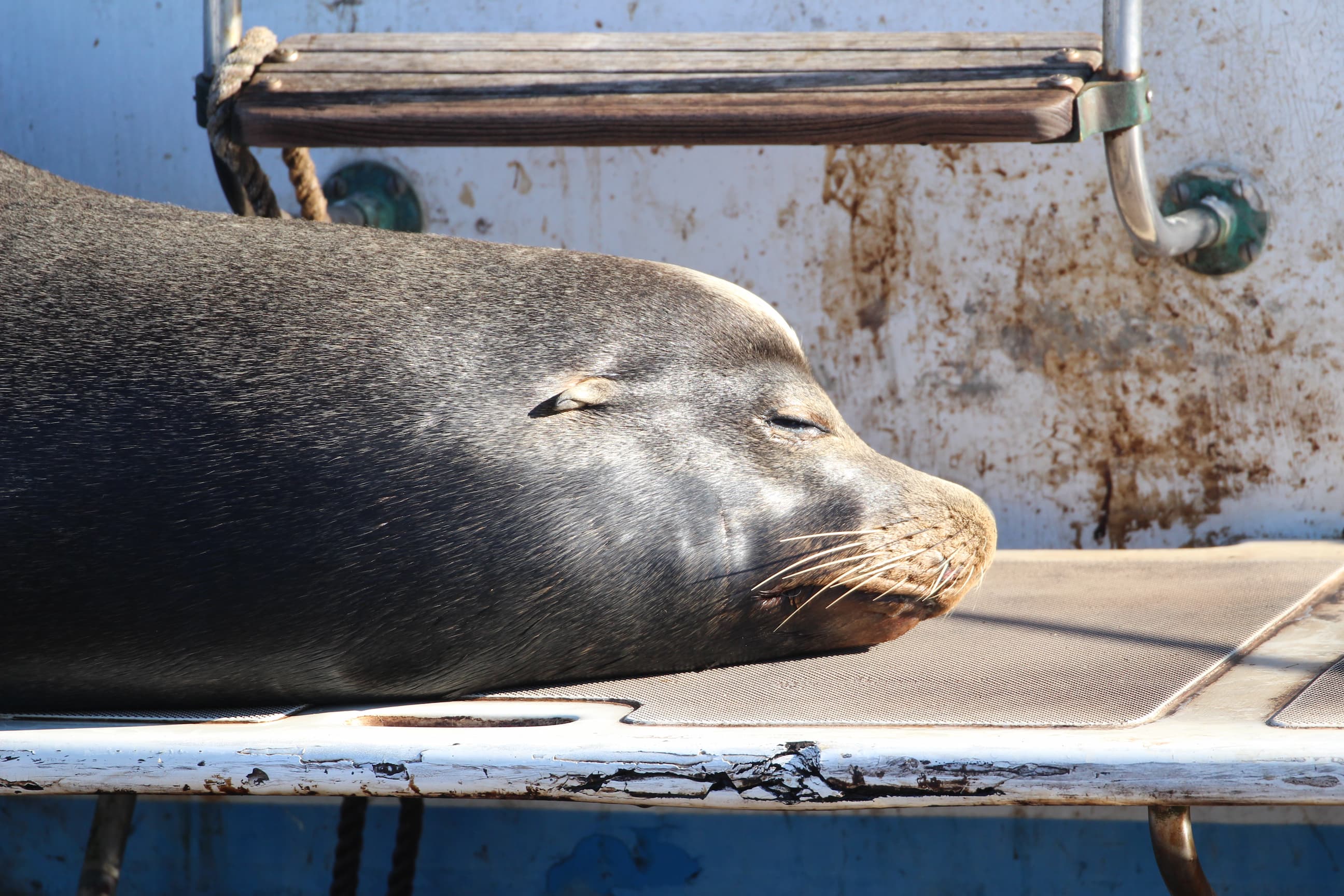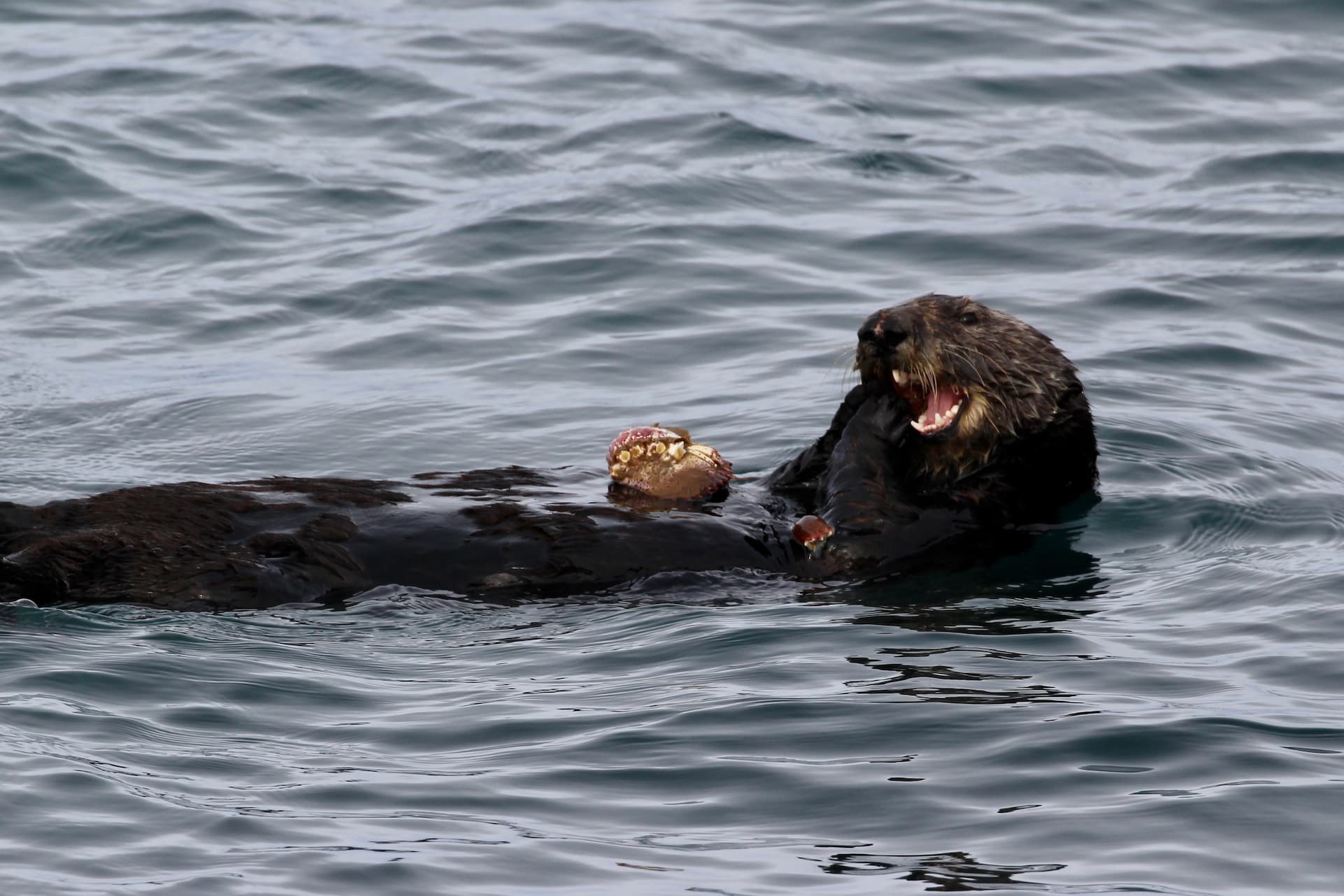 Then yesterday morning we went for a walk around this pensinsula and saw sea otters fishing for crabs just yards away from shore! Plus a juvenile elephant seal who had hauled itself onto the beach.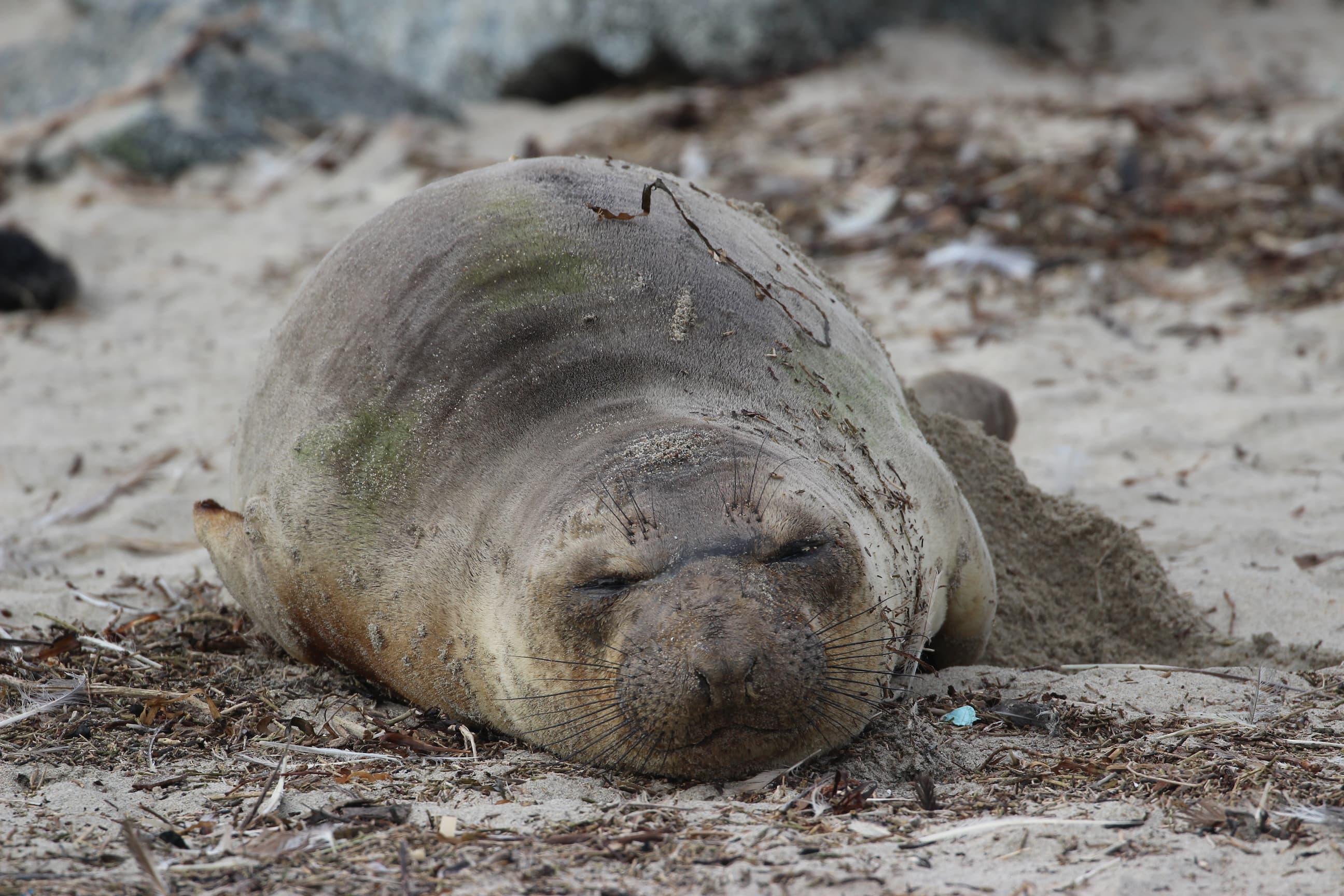 We also dropped in to the Shakespeare Society of America—my first niche museum visit of 2022. I wrote about that for Niche Museums.
TIL this week